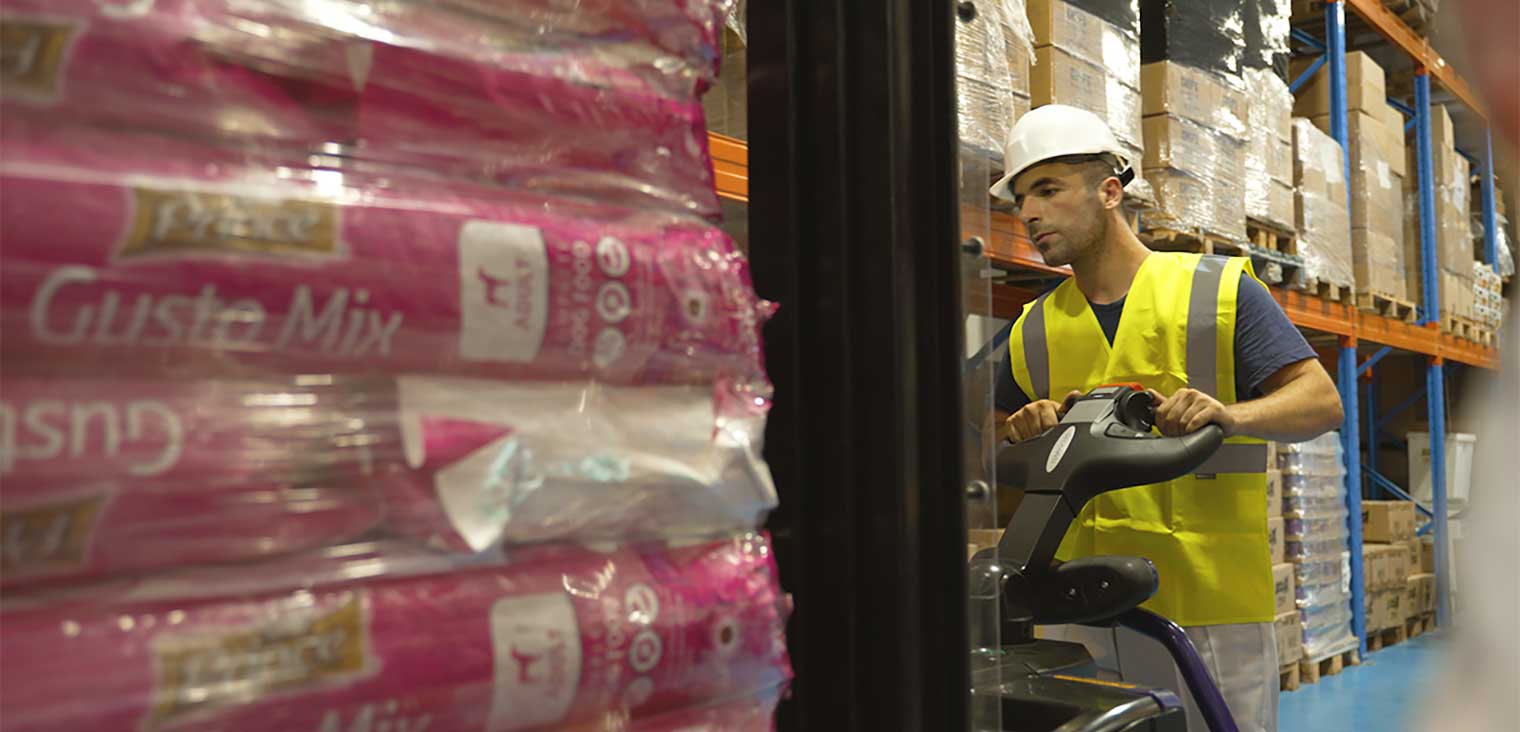 Pet Nutrition: Accelerating growth with HSBC's tailor made solutions
Thanks to HSBC's tailor made solutions Pet Nutrition House were able to rapidly grow their business exactly when they needed to.
Pet Nutrition House is a Maltese company, which distributes pet food. They offer a vast portfolio of products for pets' needs and also their very own brands - 'Prince' and 'Princess'. Pet Nutrition House, which was established in 2010, is a distributor for both local and international markets.
Matthew Wismayer, Director at Pet Nutrition House, said 'our primary objective has always been to penetrate foreign markets with the company's own brands so as to achieve sustainable business growth'
Pet Nutrition House has so far achieved international presence in 58 countries worldwide and we are confident we will see this increase to 87 countries soon
Their efforts were in fact recognised when, in 2019, they were named the "Best Exporter in the Small Business Category" at the Malta International Business Awards organised by TradeMalta with the support of HSBC. When we first spoke to Pet Nutrition House, the business was still very young and had not yet built a solid equity and asset base. Their primary challenge was to source adequate working capital to fund importation of stocks and export of finished products.
Through its Global Trade and Receivables Finance solutions HSBC supported Pet Nutrition House in the implementation of their internationalisation strategy and enabled them to grow their business year-on-year.
Daniela Spiteri, HSBC's relationship manager commented: "We worked with the customer to understand their needs and their cashflow and provided them with a range of facilities including:
Structured Trade Finance solutions to finance the importation of pet food from selected suppliers;
Receivables Finance to provide working capital for their import, export and distribution; and
an overdraft facility for other working capital requirements.
The directors, management and staff at Pet Nutrition House have every reason to feel proud of the achievements the company has made so far. We feel privileged to have been able to support them and look forward to continue doing so as they expand their business further.
HSBC also assisted Pet Nutrition House in financing a new factory in San Gwann which will support future growth.
The Company currently employs 30 people but it is projected that this will increase to 50 very soon. This should allow the company to cater for the new manufacturing arm of the business, operating from their factory in San Gwann.
The Company's growth potential was further explained by the general manager Efrem Galea.
Last year, an exceptional 60% of our sales were generated through exports. The rest were local sales. The company is projecting to double its sales within the next two years.
Furthermore, the company has the environment at its heart and is not only accountable for what it generates, but also for how it is produced. Since 2019 the company has shifted its overall approach, reducing 200,000 kg of plastic yearly by minimising single-use plastic lids. Additionally, nearly 2,000 solar panels were installed meeting 75% of their factory needs.
Matthew Wismayer reiterated that:
Throughout the years, HSBC has believed in our business and has provided continuous support. Their tailor-made trade finance solutions and their 24/7 online banking platform HSBCnet offer a seamless international banking experience, which is unrivalled in the local banking scene, making them the first choice for customers like us.
Finally, the Bank's international presence has been key – particularly in helping Pet Nutrition make a name for itself globally. Thanks to HSBC, they were able to rapidly grow their business exactly when they needed to.
HSBC has been instrumental in the success and growth of the export section of Pet Nutrition House.